---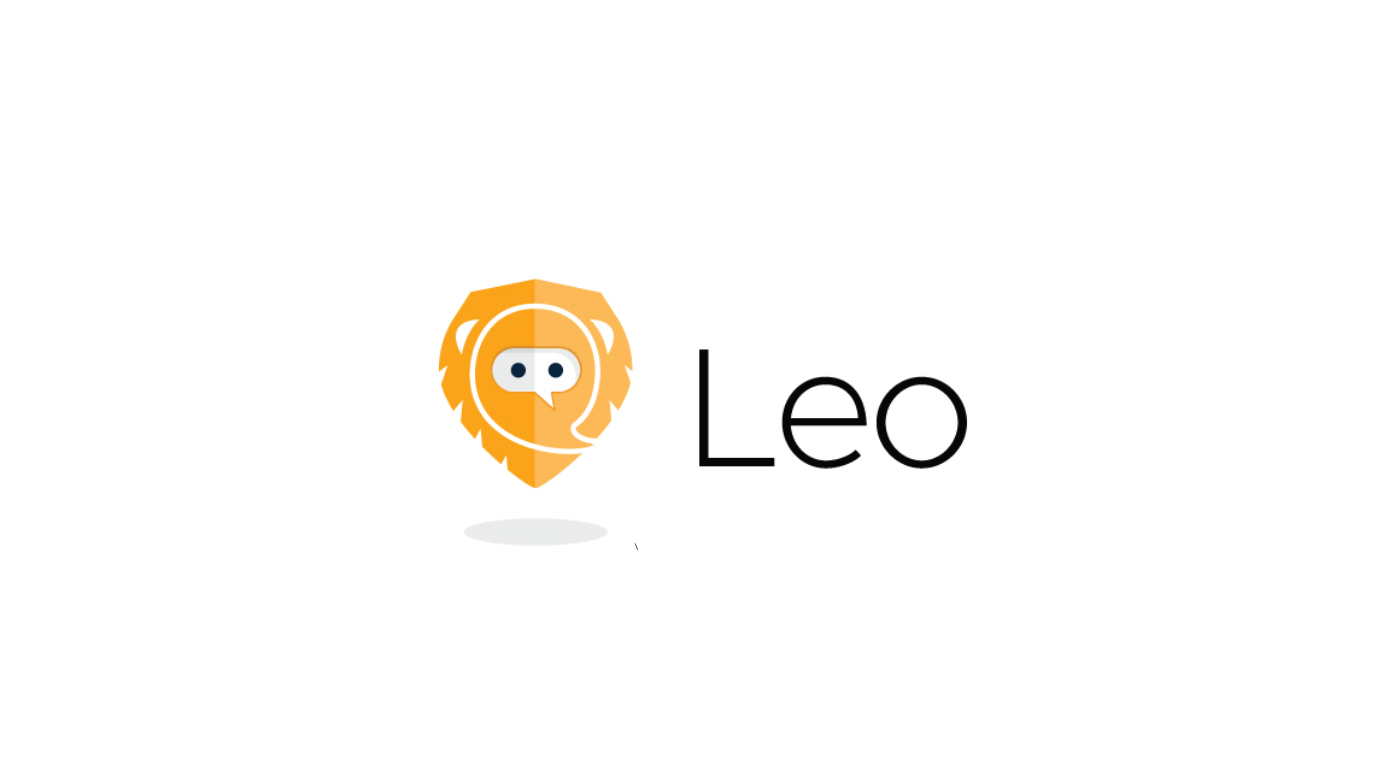 Introducing Team Leo: Build and launch your company with industry experts
Kriya AI launched Team Leo guiding entrepreneurs through a five-month journey to build your company from idea to the first customer with the help of industry experts.

With Team Leo, we want to enable anyone to become an entrepreneur, build a company, and generate revenue like we did. We believe the next wave of companies will be built using this model and will be needing a trusted source to embark on their new venture.
Leo Team is a five-month focused, automated AI-powered team that connects you with a team that helps you launch your company effectively.
Expectations & Commitment
People who participate in Leo, take their idea to the launch of a company with a product and customers. We expect you to commit ~15-20hrs/week through five months of the program, which means, you don't have to quit your full-time — that's what makes it great as it eases the pressure down on the founders who could focus on validating the business.

If you already have a company but haven't built any product, Leo Team is still your best friend to get to the MVP with customers if you are testing a new product from your existing business.
Leo Team is recommended for the first time entrepreneurs, whether you are a top executive, investor, or a college student.
Apply
Tell us your story and what company you want to build. Our waitlist has already started filling up, so head over to Leo and enroll today.
Selection
We look for people with the same mindset who's entrepreneurial and has the will to take an idea and convert it into a successful business. We believe in people who are like us and that believe in the future of work.
Onboarding
Our onboarding process will be held over a two-week period. It is here where entrepreneurs will acclimate to our process and meet the others in their batch, "Pride 1".
You'll require finishing all the milestones to create a company.
Milestone 1 (4 weeks)
Month one, we focus on incorporation, legal NDAs, and other due diligence aspects. Entrepreneurs will be matched with a product adviser, marketing expert, and market research expert. They will all help to mold and define the MVP and set expectations for the coming months. Leo takes care of all the documentation, talent matching, milestones, and payment.
The talent you get matched with during the first month:
1. Lawyers: You get matched up with a start-up focused lawyer who makes sure your IP is protected, incorporate, similar to the caliber of WSGR
2. Product or Entrepreneur Advisor: You will be matched with an entrepreneur who has seen the drill or a product expert who knows the drill of getting to the product MVP.
They will help you go through the program:
1. Market Research
2. Product Features
3. Pricing Model
4. Business Plan
5. Go To Market Strategy
We've been partnering with top entrepreneurs and silicon valley advisors that have shown interest in getting matched with you during this program. They come from noted accelerators like BoostVC, 500 Startups, etc. that exited or already way ahead with their own companies. They have the right recipe to bring your business to a shape where rest of the milestones will help you get to the first customer using your product.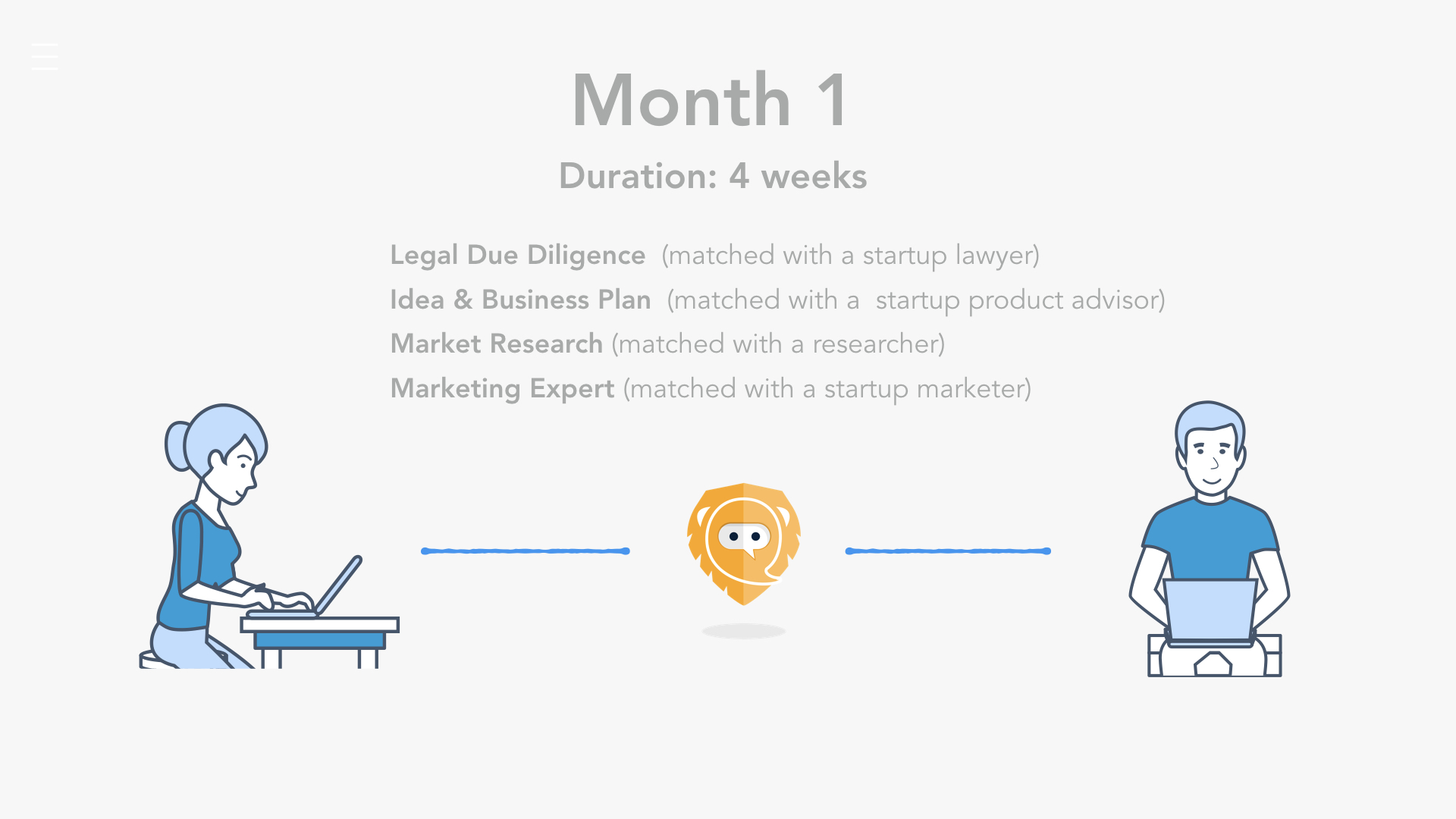 Milestone Cost: $4000
Milestone 2 (4 weeks)
Once the MVP is defined, branding experts and graphic designers will take control to establish the look and feel of the company. With the help of marketing expert, they set the tone for how the public will view the positioning and logo. When the brand is set, the UX/UI product designer will create screens and finalize the mocks for the product and pass it off to an engineering project manager.
The talent you get matched with during the first month:
1. Marketers: You get matched up with marketing experts who have specific start-up experience and knows the drill for launching a company, getting early customers, and channeling through media outlets.
2. Graphic designers/branding experts: You get matched up with graphic designers who know the drill about designing a logo that resonates. All Kriya logos (Leo and Trunks) are designed by such experts.
Sample people you'll be matched with.
Roberto: Famous branding expert that worked with clients like Kayak.
Marketing Expert: We partnered with great marketing partners that worked with and help grow startups who'll be strategizing your product launch using channels like ProductHunt, Reddit etc.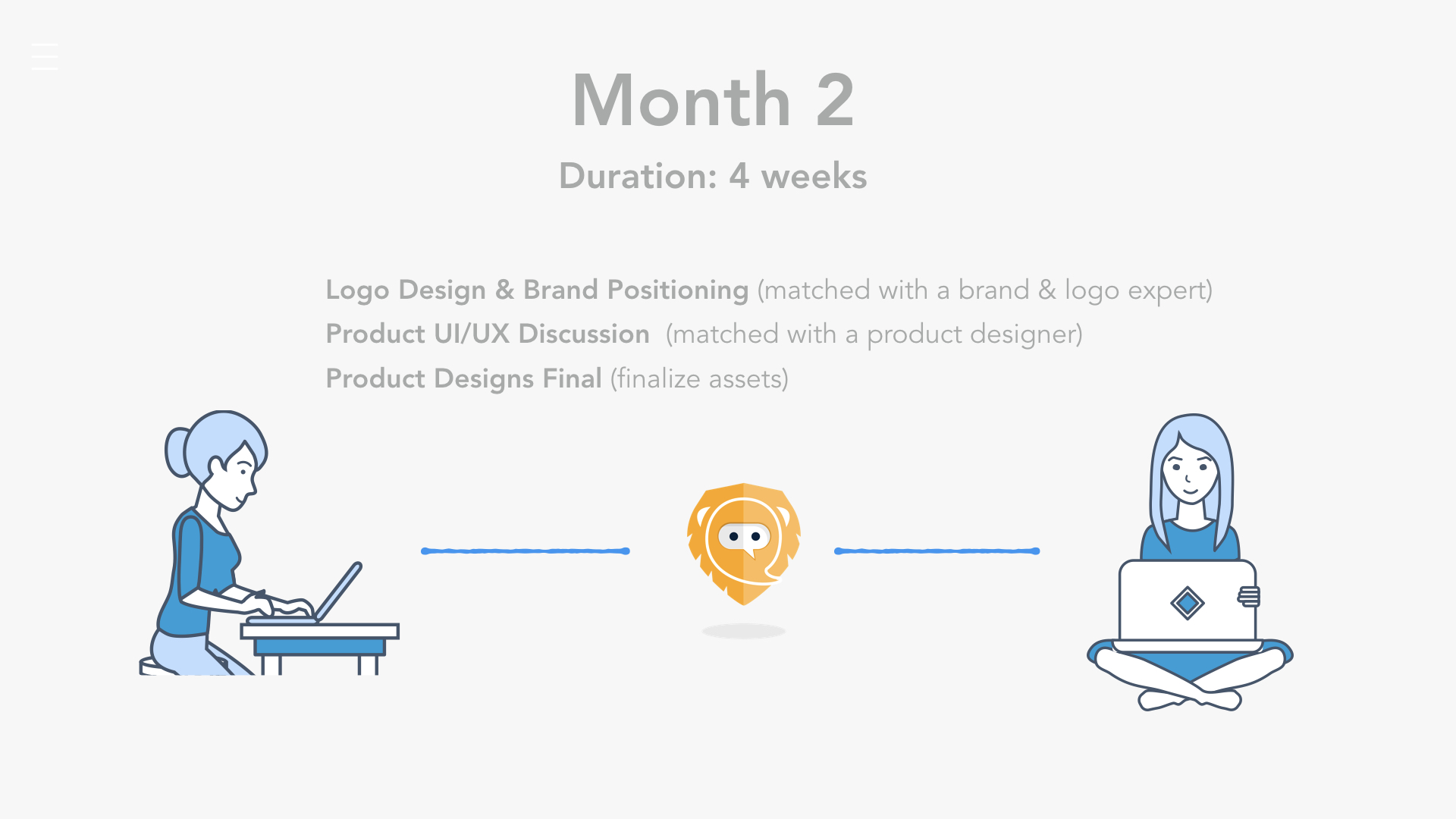 Milestone Cost: $4000
Milestone 3 & 4 (8 weeks)
For eight weeks engineers will implement the designs and build the product. Meanwhile, the product adviser (matched in month 1) reviews the product development and begins developing a viable business model or equivalent (for consumer apps). The marketing expert (matched in month 2) makes sure the messaging is right for your product and starts generating demand for it.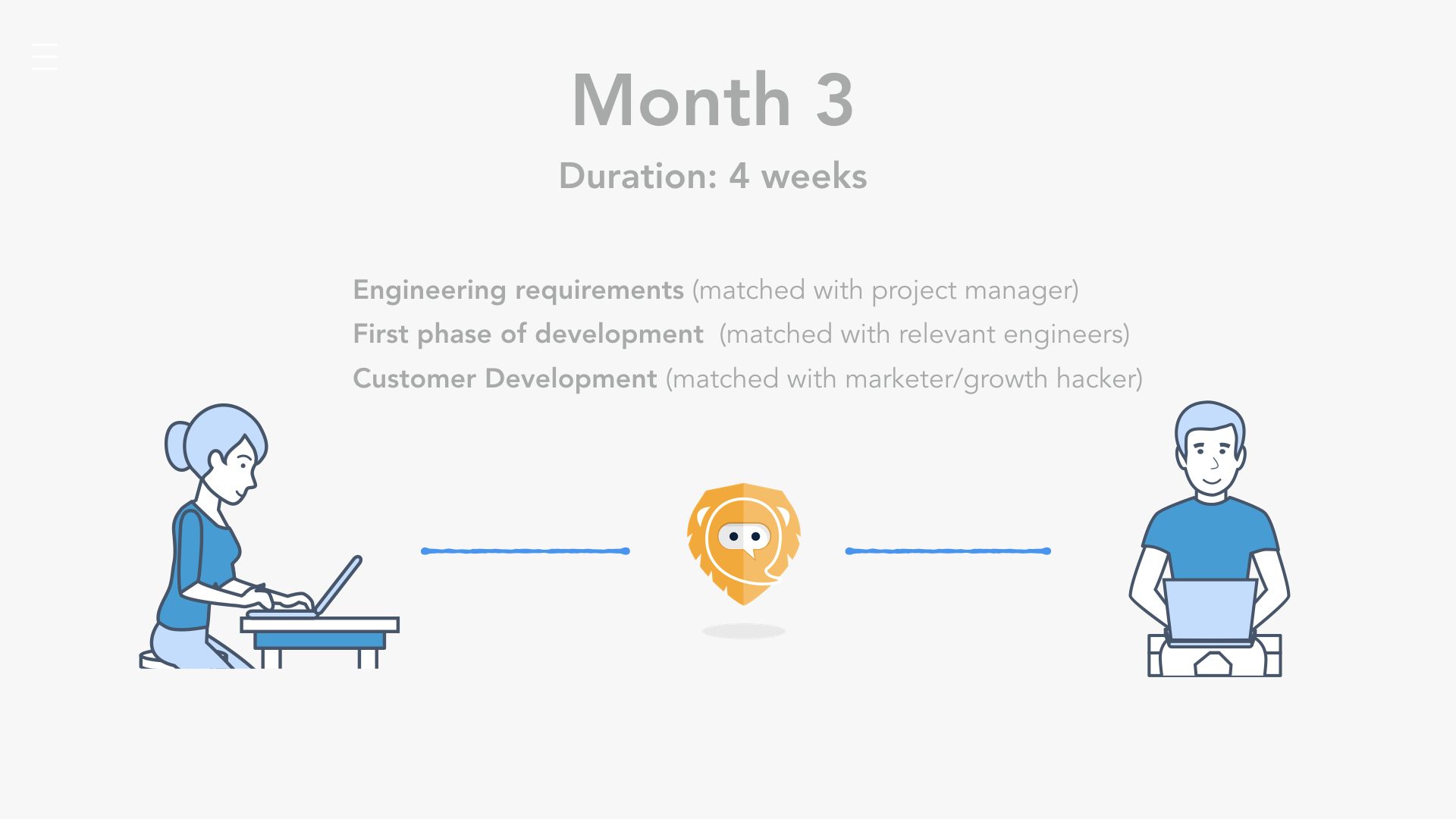 Milestone Cost: $8000 (paid in two 4 week installments)
Milestone 5
The product advisors and marketing experts will explain how to receive customer feedback and optimize it through iteration. They will help with leveraging social platforms like ProductHunt, Reddit, LinkedIn, Facebook, etc to get the initial customers. Pitch deck included.

Select companies will be introduced to our investor network and we will also help with the crowdfunding platforms deal flow.

Milestone Cost: $4000
Please note that this is a program carefully crafted for entrepreneur's success. We believe that building a company from scratch for as low as $20K would help introduce more entrepreneurs to the world. You can enroll to the first batch of Leo here: https://kriya.ai/leo