---
Our Mission: To Power the World's Decentralized Workforce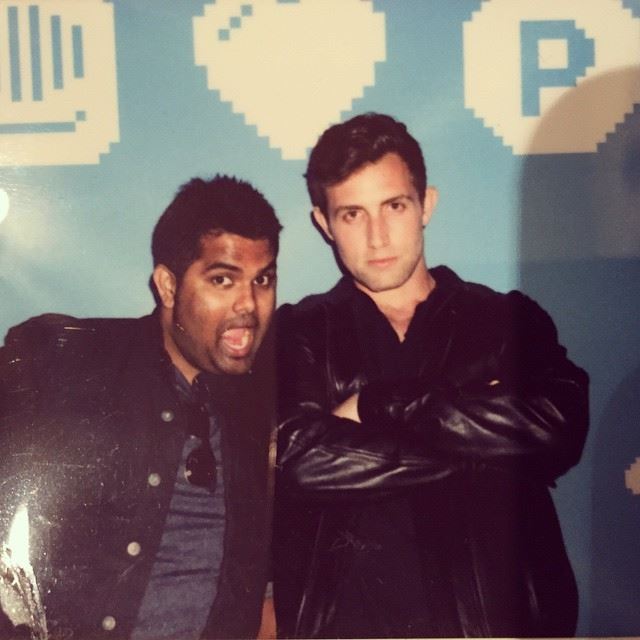 The future of work is changing dramatically on a global scale. As companies continue to streamline their operations, even high-skill jobs are increasingly going offshore, to robots and AI, or being outsourced in some way. Tech companies are accelerating this trend, but most other industries are following the trend.

At the same time, the number of people working in on-demand jobs is forecast to reach 7.7 million by 2020, and continue surging to 9.2 million in 2021 (from 3.7 million in 2016).
Existing freelancer marketplaces connected early participants in the Gig Economy on both the supply and demand side. However, these platforms are unable to scale to meet the growing demand for a Professional Decentralized Workforce capable of delivering to the standard of Fortune 500 companies and startups alike.

That's why we - Ravi and Greg - are building the platform of choice for the Professional Decentralized Workforce. And we're demonstrating our faith in the growing On-Demand Economy by building a platform and company with only 2 full-time employees. All of our design, engineering and marketing functions are performed by on-demand workers sourced exclusively via our own platform. As far as we know, that's a world-first.

Because we're personally invested in the On-Demand Economy, we're entirely dedicated to solving 5 of the biggest challenges in the Gig Economy, which is still in its infancy.

1. Saving Time
On existing platforms, finding the right talent takes a week on average. On Kriya, it takes 30 minutes. No more sifting through thousands of unqualified applicants, shortlisting a few and then negotiating price, timeline, working hours, references, proposal and NDA.

2. Pre-Vetted Professional Connections
Recruitment agencies won't typically vet an individual for short-term assignments. The volume is too high and the rewards too low. Vetting a gig worker involves wading through testimonials, recommendations and portfolios, all while wondering whether they can be trusted. Kriya pre-vets all professionals so you know you're getting professional skills on-demand, without the hassle.

3. Eliminating Price Gouging
Supply and Demand factors on existing platforms often mean that the gig worker is underpaid - they take on the work simply because there are more workers than there are companies looking for work. In Kriya, we allow the requester to set a market-related bid, which can be accepted or negotiated by the supplier.

4. Building Relationships
The existing freelancing marketplace revolves around one-off ad hoc tasks, whereas we believe both the supplier and client win in a longer-term relationship. The supplier of skills gets to know the client well and the client understands how best to brief the supplier in future. We incentivize long-term relationships by charging an Engagement Fee. Think of it as a mini-retainer. The supplier is paid for as long as the client wishes to have access to the supplier.

5. On-time, Transparent Payments
Payment on existing platforms is fraught with challenges, with the worker often going unpaid because of unresolved disputes. On Kriya, payment is made upfront into escrow and milestones are agreed between both parties. As soon as a milestone is reached, payment is made.

About Our On-Demand Workforce
The majority of our workers provide services on our platform on a part-time basis and they tell us they joined as a proactive move aimed at gaining greater financial security and greater control in their professional lives. Forty-one percent also have a traditional full- or part-time job. Taking control of their professional lives – and integrating their work into their existing lifestyles – is a key catalyst for choosing to become and on-demand worker.
Our mission is to power the world's Professional Decentralized Workforce, and we're just getting started.